Hainaut Antic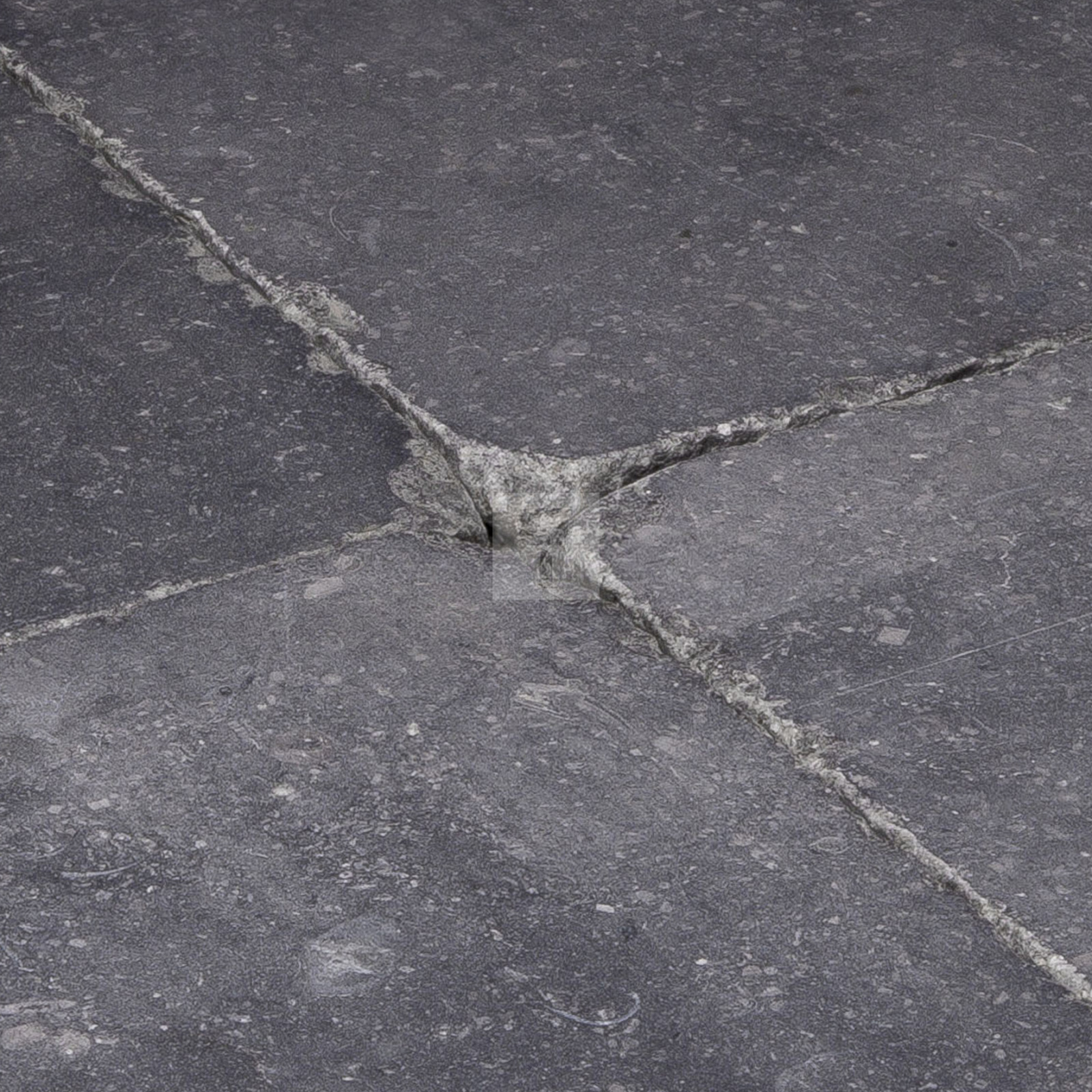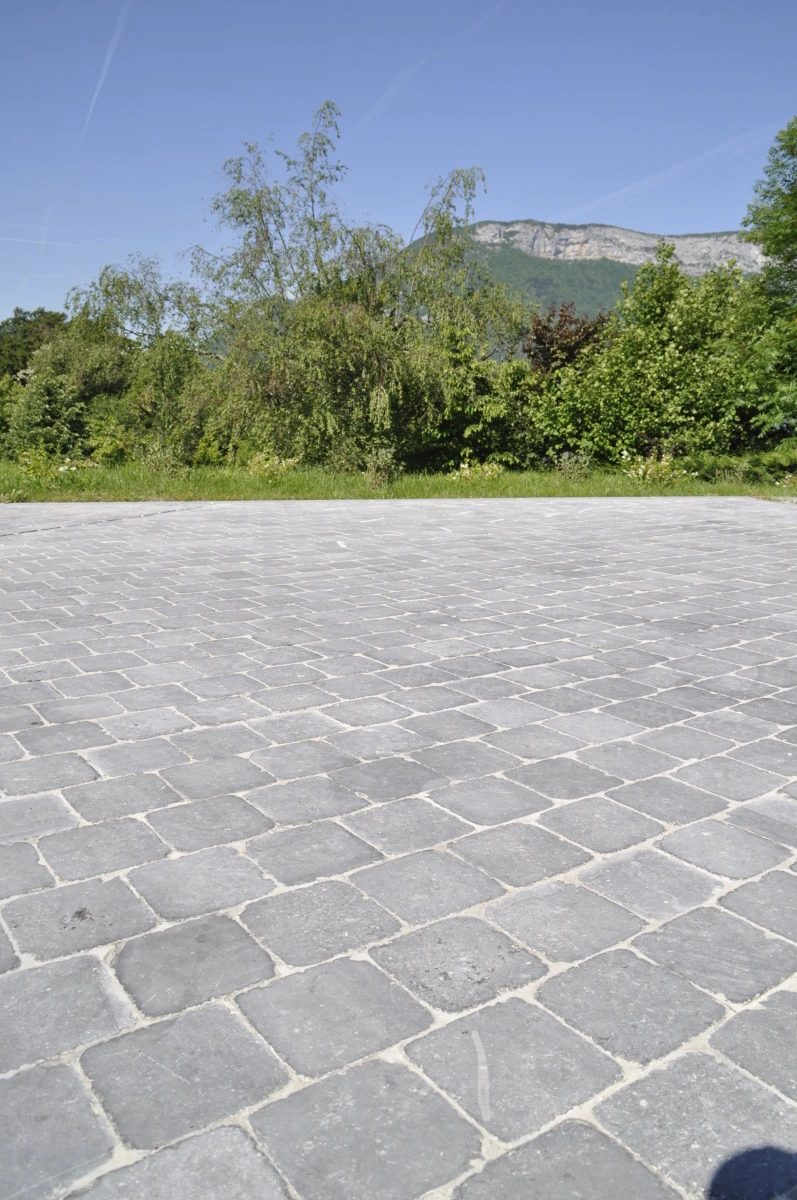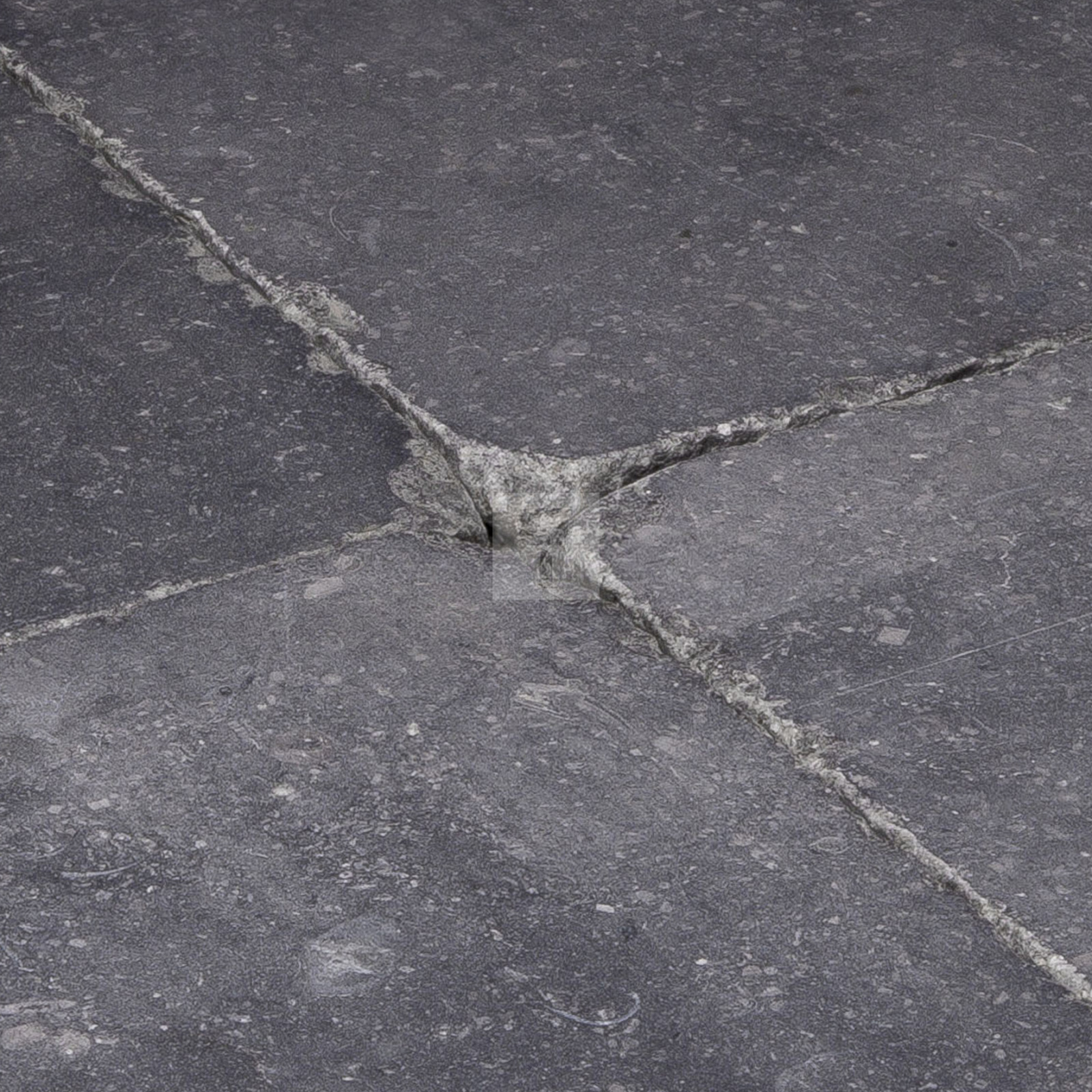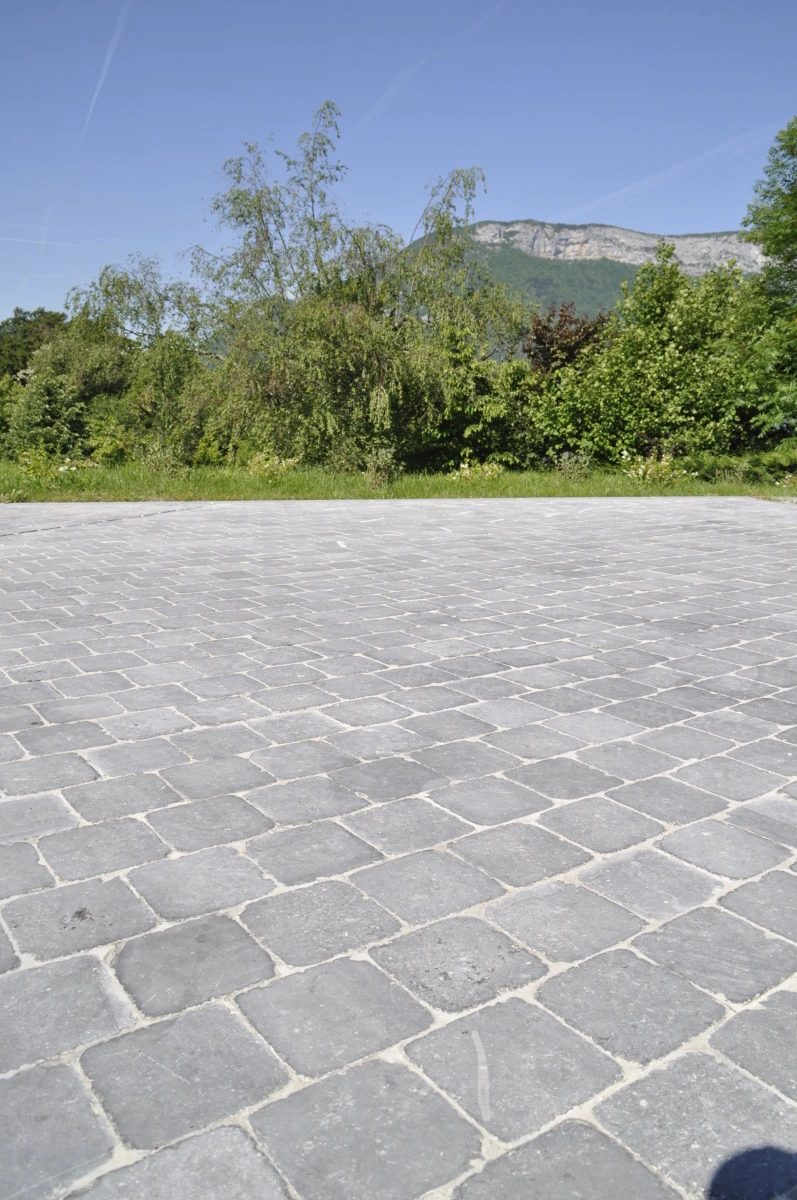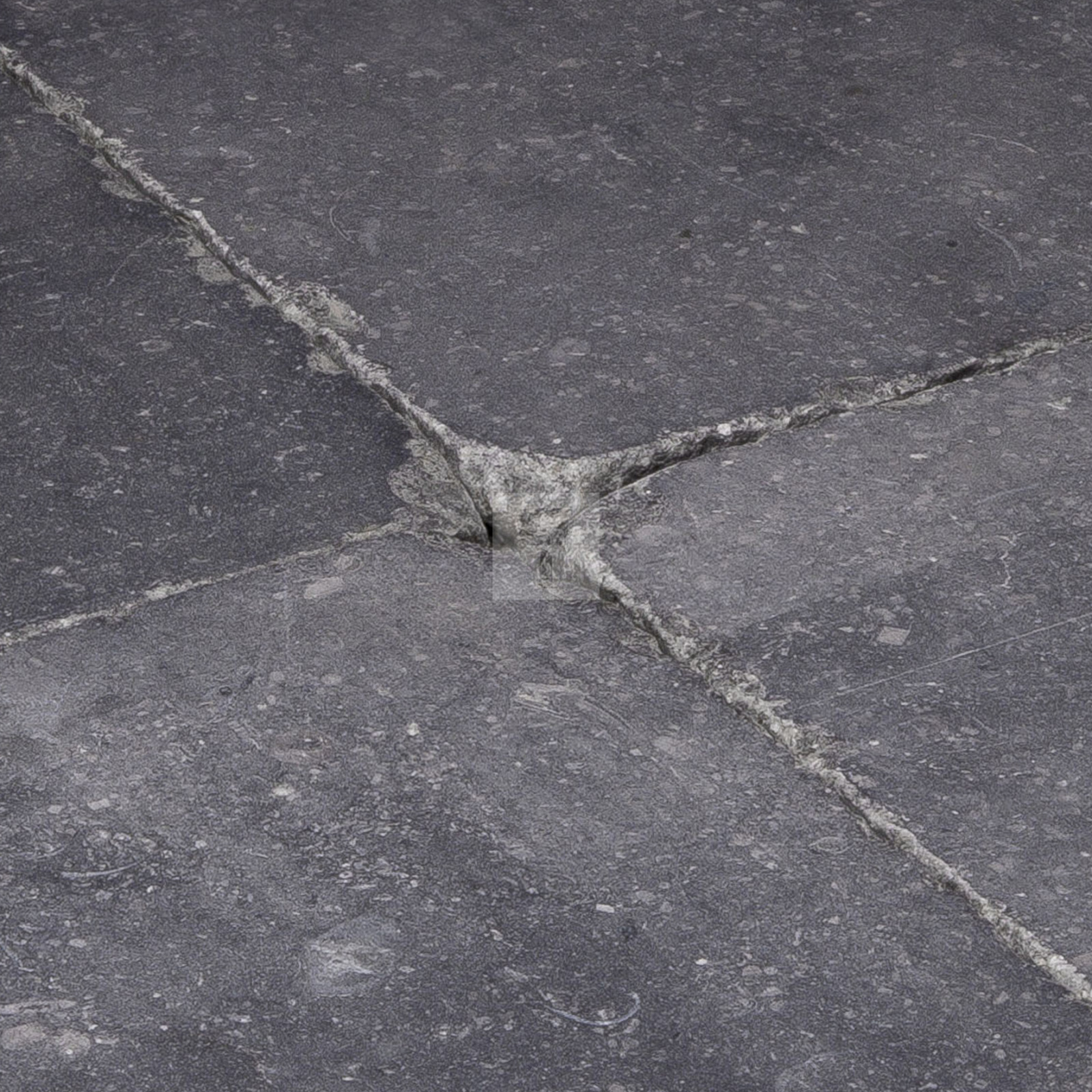 The 'trammelled' look of the Hainaut Antic is a reminder of the atmosphere of old castles and farms. These stones match perfectly with the cottage style of English gardens. And lend a warm and authentic character to your courtyard, pathway or patio.
Use
There's nothing better for a cottage style decor than weathered old flagstone! With their worn and trammelled appearance, Hainaut Antic harks back to the style of old castles and farms. To reinforce their used appearance, these slabs feature worn edges and slightly broken corners.
CHARACTERISTICS
Appearance: Old-fashioned and warm, a reminder of the era of castles and abbeys
Colour: Light grey
Texture: Slightly irregular. Slightly anti-slip, reinforced by the presence of numerous joints.
Specifications:
These pavers have voluntarily all the standard characteristics inherent to the structure of the stone as found in ancient pavers (among others: blackening, white veins, patches of calcite, terraces…).
The tiles are packed in such a way that the top side is the face that should be visible when installing.
Usage: Outdoor or indoor floors
Applications examples:
Exterior: Patios, courtyards, passageways, paths, driveways, pool surrounds…
Interior: Spa, steam room, bathroom, kitchen…
Installation advice:
Originally, this exterior old style flagstone lent a rustic and warm character to the old abbeys. Since then, many have adopted it to beautify their yard, their driveway, their paths or terrace. It is equally found at home inside, lending an old-style charm to your kitchen, for example. Or be inspired by steam rooms, saunas, spas and wellness centres where it exudes a serenity character thanks to its ability to adjust to room temperature and to preserve heat.
Hainaut Antic has a slightly irregular surface which gives it an anti-slip quality, reinforced by the jointing. A pleasure to walk on barefoot, Hainaut Antic is the perfect surround for your pool or water features, as well as being ideal for pathways and passageways.
Placed vertically on the wall with the correct fixing system, Hainaut Antic adds a warm touch - very spa, very relaxing. On the floor, on a terrace or on a footpath: 3 cm thick is sufficient. For driveways, a minimum thickness of 5 cm is required. It can be installed without joints, if you have expansion joints, use polymers.
Design creative and individual floor patterns. Alternate the pattern. Play with different formats. Draw straight or curved lines. Draw geometric shapes. Combine Hainaut Antic pavers with other bluestone pavers - such as KlinkStone or split pavers - to create anti-slip strips in your driveway. Or to create integrated gutters. The possibilities are endless.
Maintenance advice:
Bluestone pavers do not require any particular maintenance, the weather will take care of that for you. Its non-porous property makes it resistant to wear and tear and other impacts. Early spring, simply remove with a brush the vegetation traces that might eventually settle during the winter season.
Technical description:
Hainaut Antic pavers stones - trammelled - have a surface aspect with a rough old patina, light grey in colour and deliberately include all the particularities of appearance inherent in the structure of the stone as they are found in old pavers stones (among others: blakening, cavities, white veins, calcite stains, crinoids, styloliths...). To reinforce its antique appearance, the edges of the paving stones are bevelled and the corners are turned down. Signs of sawing and colour variations are visible, but superficial.
Notes:
Tolerance according to the standard [NBN EN 1342].
The tiles are packed in such a way that the top side is the face that should be visible when installing.
Traditional dry laying techniques are recommended. In self-locking installation, refer to CSTC guidelines.
Certificates:
A numbered and nominative certificate of origin is issued on request for any purchase of finished products from Carrières du Hainaut.
The declarations of performance (CE) for finished products marketed by Carrières du Hainaut are also available on request.
LOOKBOOK | REALISATIONS WITH THIS PRODUCT
OTHER PRODUCTS YOU MIGHT LIKE