Carrières du Hainaut has won the ADMB Award for Prevention & Well-being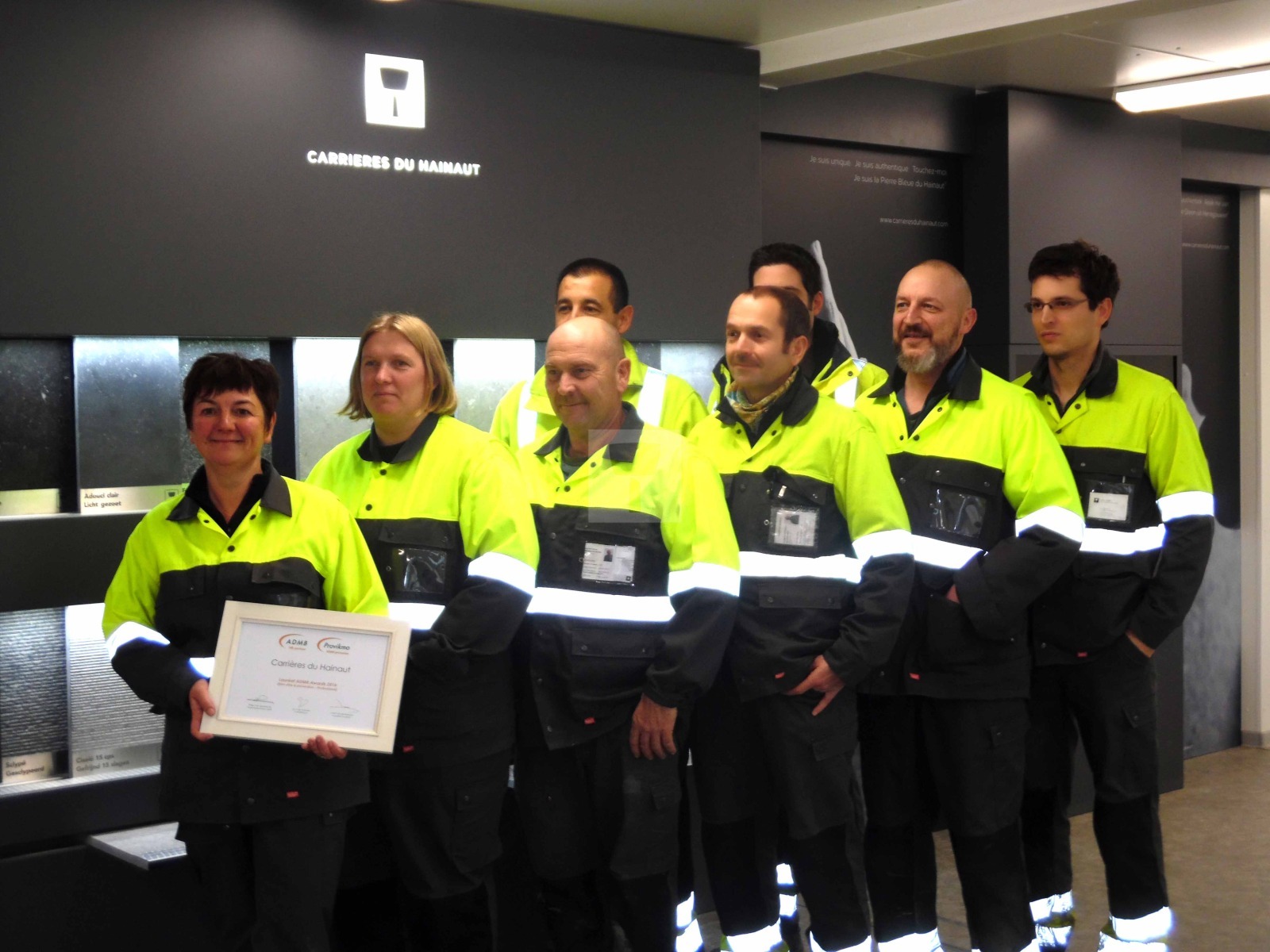 With our project 'Go for Zero we illustrate the need of thoughtful prevention in heavy industries. By connecting workers with colleagues of different work stations, we created a culture of prevention based on shared responsibility. The approach led to a decrease in accidents and convinced the prevention jury, headed by Luc Van Hamme (FPS ELSD), effortlessly.
Take a look at the video of the ceremony.