Looking for a breeze of fresh air in your garden design? Are you planning on building a new terrace, garden path or swimming pool? Or are you going to renovate your facade? From now on you can let your creativity run wild, because Carrières du Hainaut offers a dark blue limestone for all your outdoor applications! The finishes EnoLuce™ and EnoTerra™ have a deep anthracite gray color and matte aspect scattered with sparkles that create a subtle play of light, elegance and mystery. Give your indoor and outdoor applications powerful elegant minerality like never before!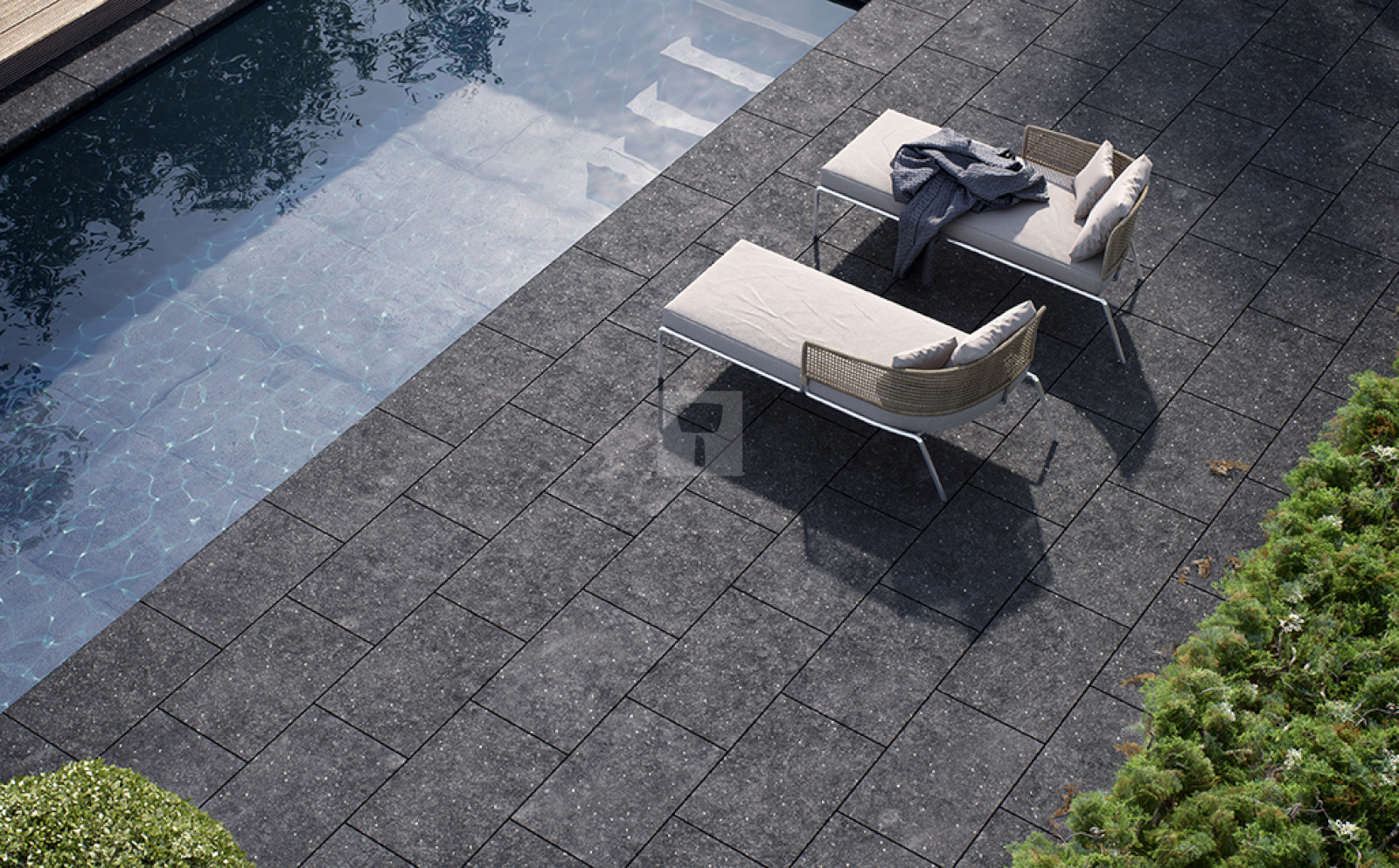 Inspired by the play of light on this beautiful a natural material?
The new finishes EnoLuce™ and EnoTerra™ have a slightly rough surface showing off the unique characteristics of Blue Limestone of Hainaut and echoing the mineral nature of the Earth's crust. These anthracite gray finishes studded with crystals give an ultimate mineral experience.
ENOLUCE ™
EnoLuce™ is the first matte and dark finish in blue stone that can be used outside. It knows, like no other, to bring out the striking mineral complexity of Belgian blue limestone. Let the elegant power of EnoLuce ™ speak for itself as wall covering, on the floor or as furniture. Give your home a sense of space by using EnoLuce™ wall cladding both inside and out. Or enjoy a daily zen moment in contact with this natural material by covering your shower walls.
In your garden you can play beautifully with contrasts for an elegant, powerful and unique whole. Choose for contrasting colors, textures, materials, formats, ... Combine on your facade the powerful and dark EnoLuce ™ with light and smooth plaster. Or combine your wooden terrace with this mineral material around your pool which thanks to its anti-slip quality not only offers beauty but also safety.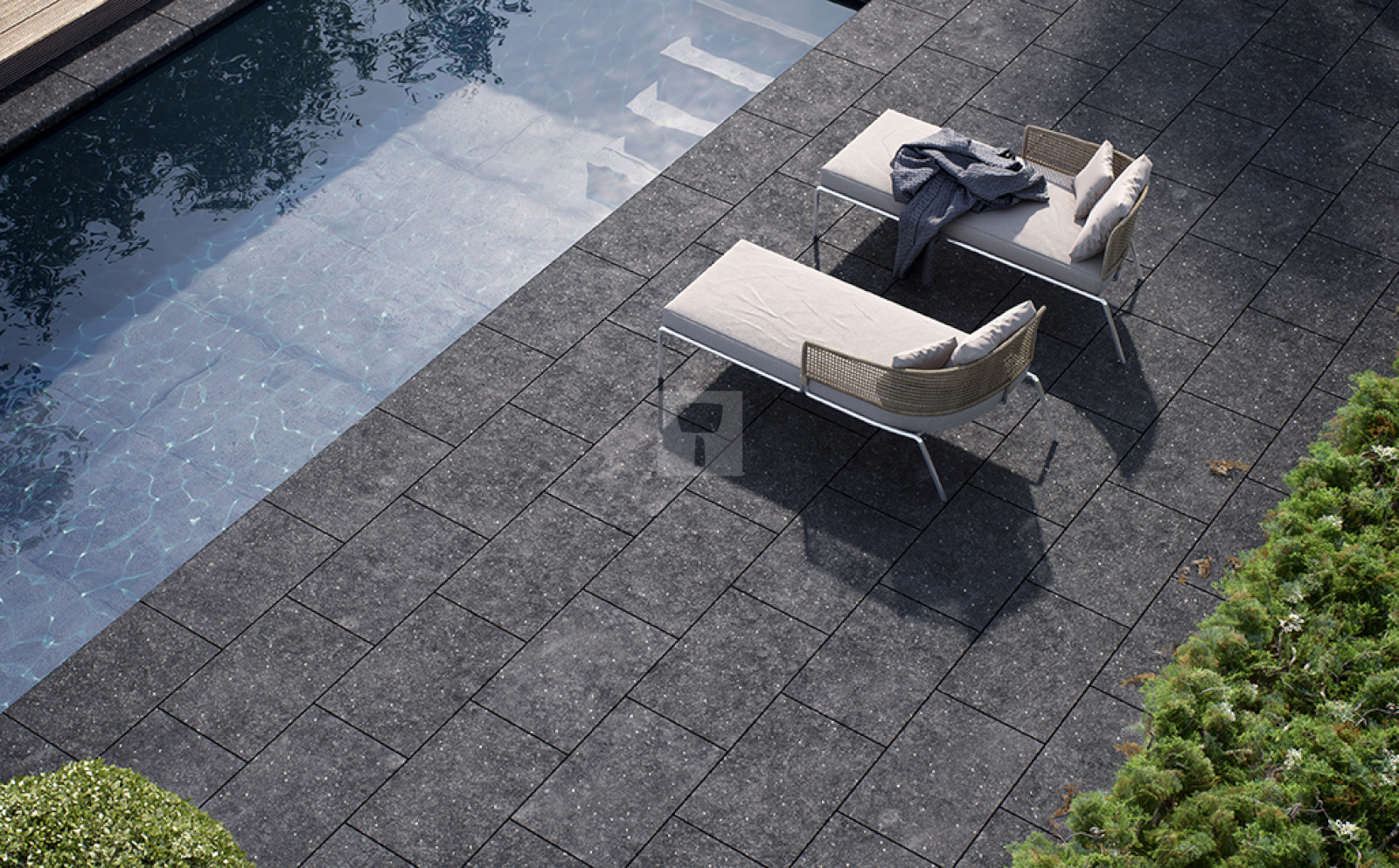 ENOTERRA ™
The even rougher EnoTerra™ is reminiscent of the natural strength and subtlety of the Earth's crust. With its deep relief and rough mineral character, it gives your inside applications or decorative elements that powerful and elegant appearance you were looking for. For outdoor applications, EnoTerra ™ is preferably used in a large thickness of at least 8cm.