Blog Article
EnoStyl tiles make your rural modern interior complete
15 January 2021
Rural modern houses are gaining in popularity. And unsurprisingly so, because they combine the best of both worlds! On the one hand, a modern rural interior comes with all the charm and authenticity of a rural style. On the other, modern touches make sure your home is right on trend, too. Looking for interior tiles to make your rural modern house a haven? EnoStyl has what it takes. Discover this bluestone tile with plenty of character.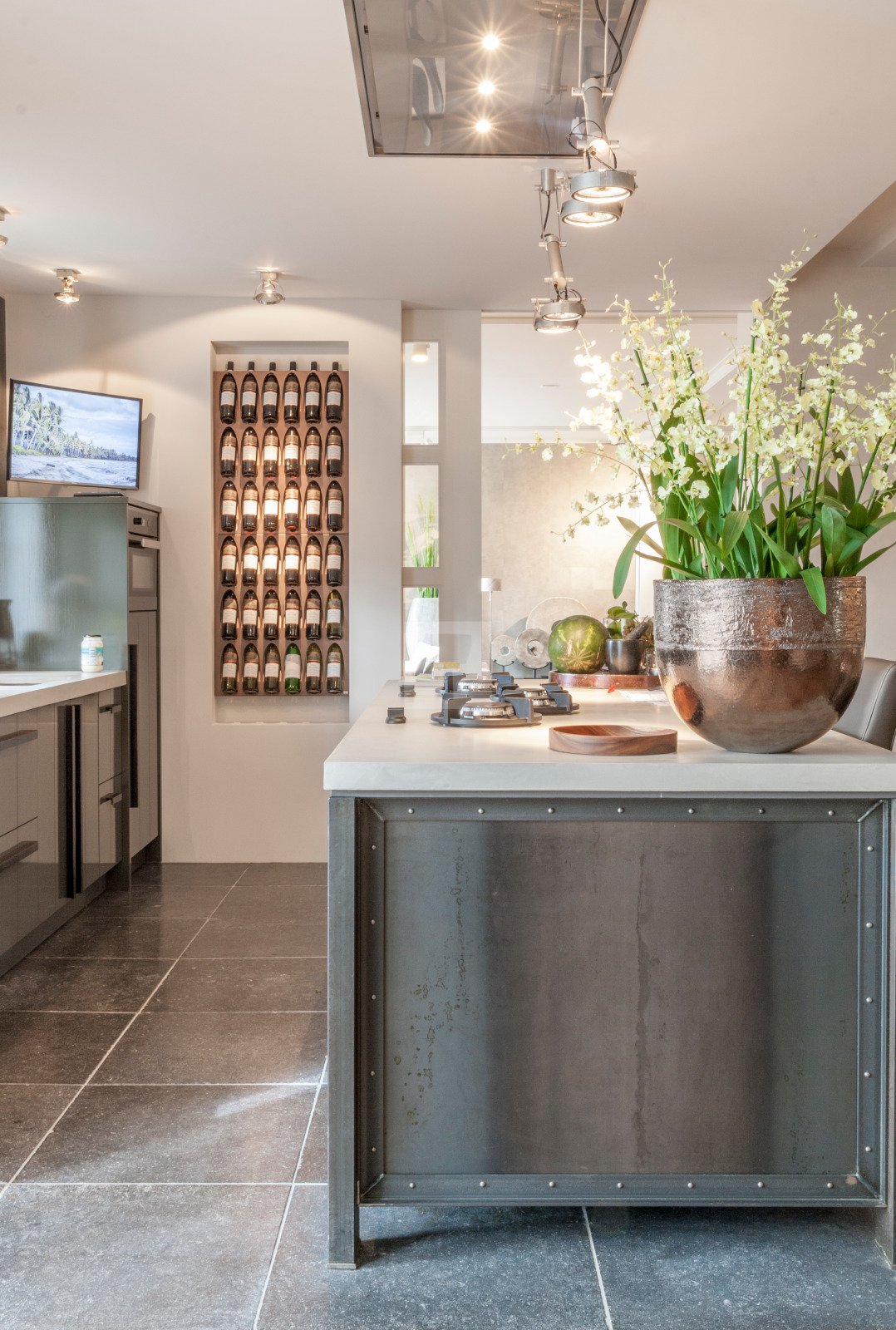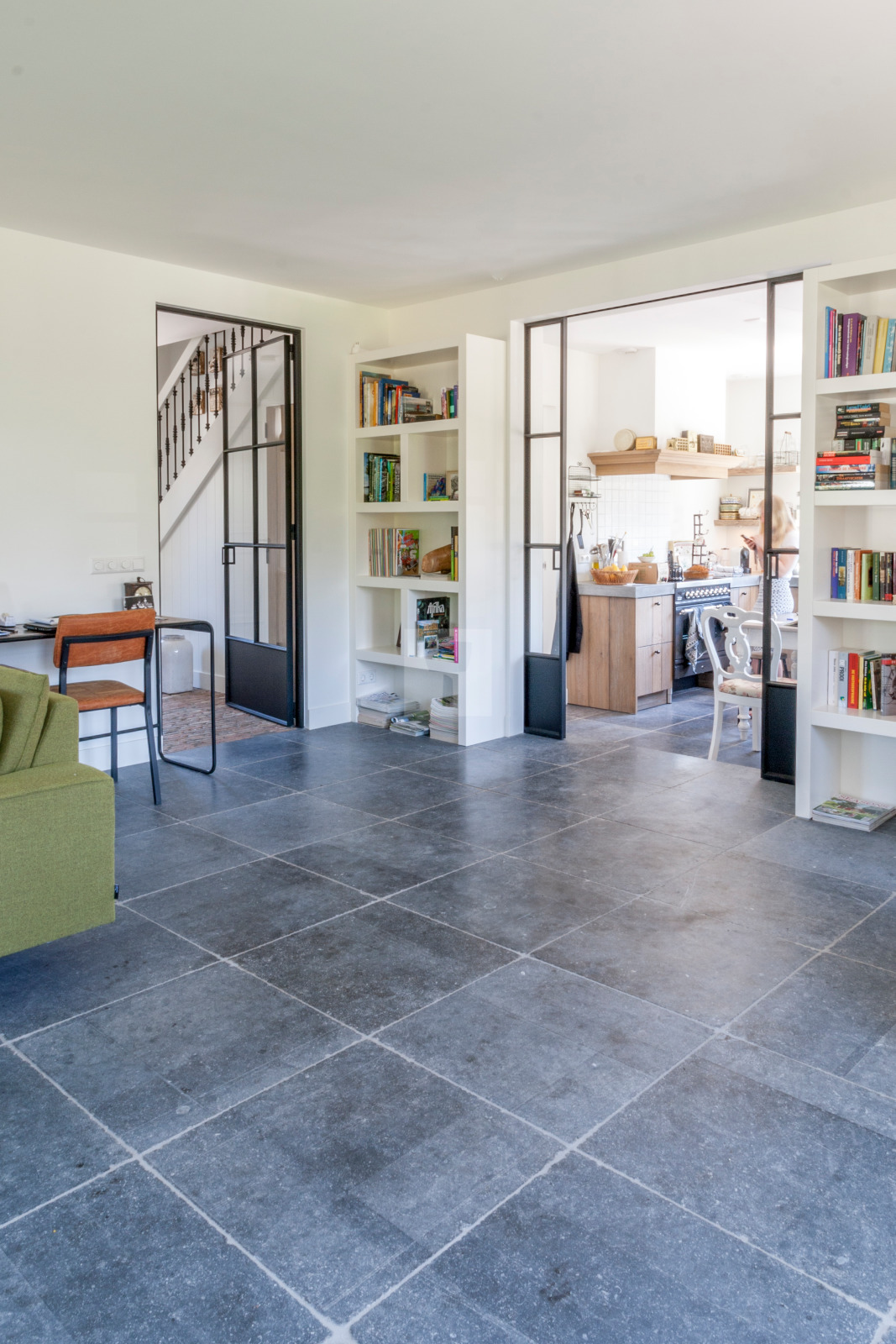 Wowed by worn corners
If we say that rural modern interiors offer the best of both worlds, then our EnoStyl tiles – a perfect match for such interiors – do exactly the same. Both the light grey floor tiles and the dark grey variants effortlessly give your home a contemporary look, while also adding a rustic touch thanks to their worn edges, slightly broken corners and aged patina.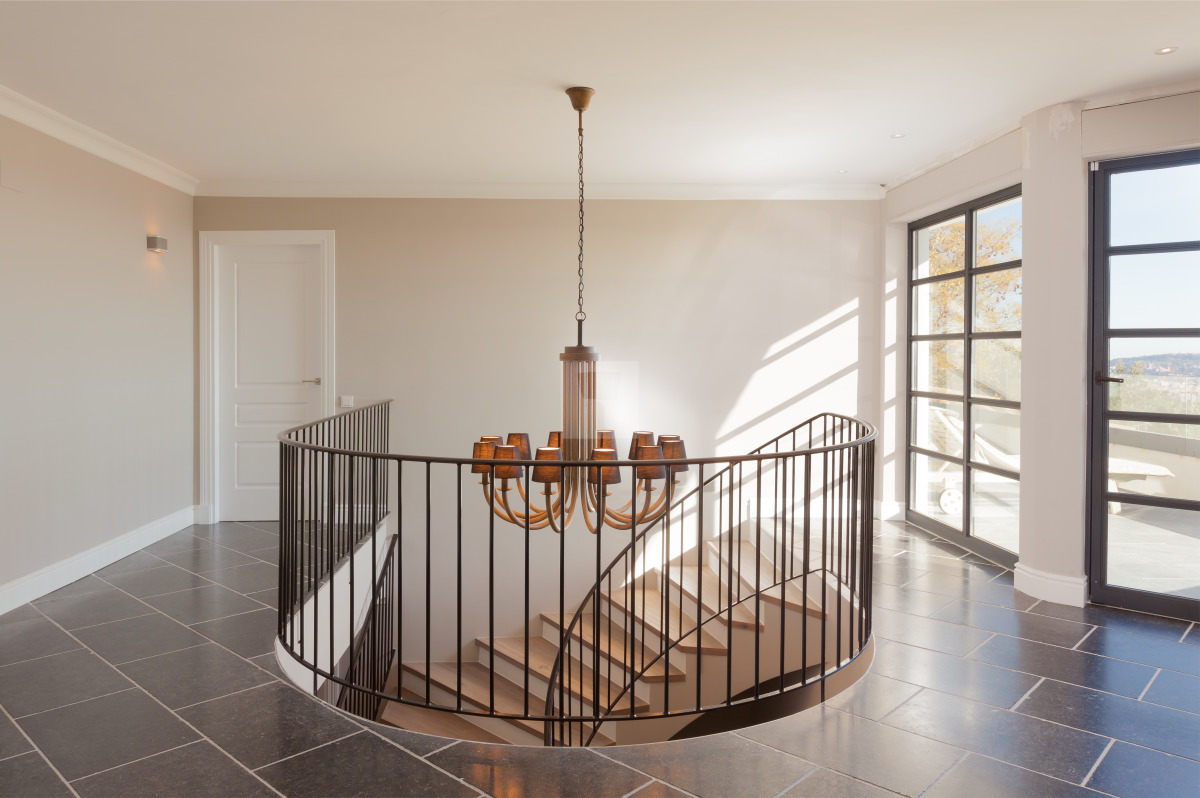 Two tile sizes for your interior design
Our EnoStyl light and EnoStyl dark tiles are available in various sizes. If you are looking for a sleek, modern look, bigger tiles are the better choice. But the smaller Enostyl tiles are also capturing the hearts of homeowners all over the country! No matter which size you pick, these robust tiles are impervious to marks and scratches, which simply disappear into their textured surface, and they are safe thanks to their anti-slip finish. Yes, EnoStyl is the perfect floor tile for bathrooms and pool surrounds as well.
Blue stone: various finishes available
Even though our EnoStyl tiles are the stars of this article, they make up only a small part of our versatile collection. After all, bluestone comes in many different finishes, from polished to picked-dressed, dimpled or bush-hammered. Would you like more inspiration, for instance for your new build? Be sure to browse our online magazine
---
Download images